The curriculum block is dynamic. As you add curriculum to your course, you'll see it automatically populate here.
EXAMPLE
Certificate of Completion

Once you apply into the Florida Certification Board CCHW program, achieve all FCB certification requirements and complete this educational training; you will be eligible to apply for the exam.
Once you have successfully completed your training exam, a certificate of completion will be automatically generated as proof of completion of the course.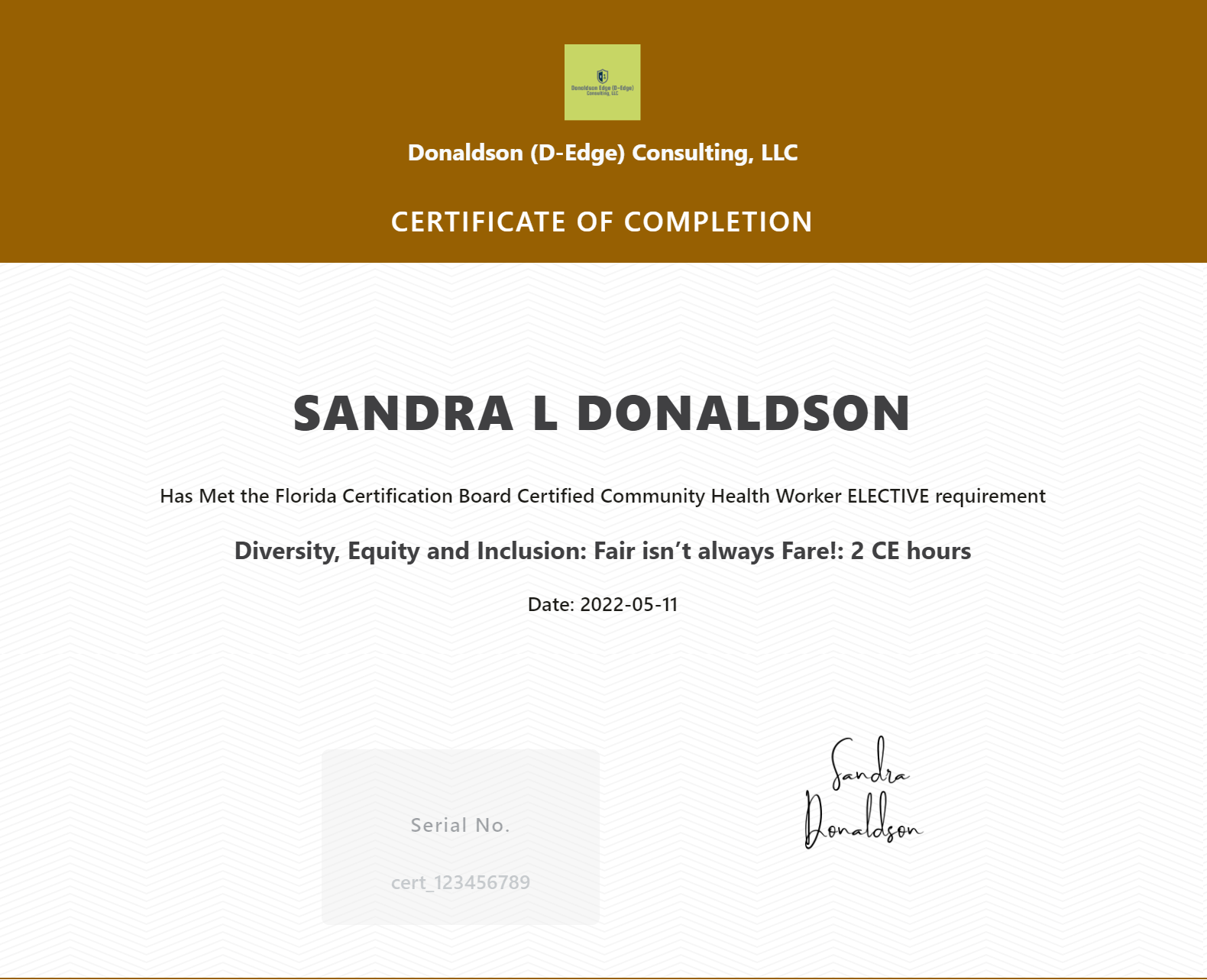 Check your inbox to confirm your subscription